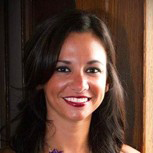 Rashelle Fetty is the owner of The Fetty Firm, P.C. and the sole attorney at the firm, specializing in Colleyville family law. Rashelle grew up in Enid, Oklahoma and went to college at Old Dominion University in Norfolk, Virginia. At ODU Rashelle earned a bachelor's degree in Criminal Justice while playing on the NCAA Division I women's golf team. Ms. Fetty started law school at Regent University School of Law in Virginia Beach, Virginia and finished at Texas Wesleyan School of Law (now Texas A&M School of Law) in Fort Worth, Texas. Rashelle passed the Texas bar exam in 2013 and started The Fetty Firm, P.C. immediately thereafter.
Ms. Fetty has been working in the legal field as a paralegal and intern since 2008 and has a wide variety of experience. Her Colleyville family law practice focuses on estate planning, and probate which includes divorce, child custody, child support, modification of family law orders, enforcement of family law orders, adoption, drafting wills and trusts, heirship proceedings, independent administration of estates, muniment of title, and small estate proceedings.
The Fetty Firm, P.C. is a great choice for clients in all situations and with all types of legal needs in Colleyville like spousal and child support, and custody issues.  At Fetty Firm, P.C., our clients receive big firm results with small firm service. When you hire The Fetty Firm, P.C., Rashelle represents you. Clients are her first priority and they can feel the difference personal attention makes.
Accolade
---
Fort Worth Magazine is pleased to announce that Rashelle Fetty has been voted by her peers as one of Tarrant County's Top Attorneys in the Family category every year since 2016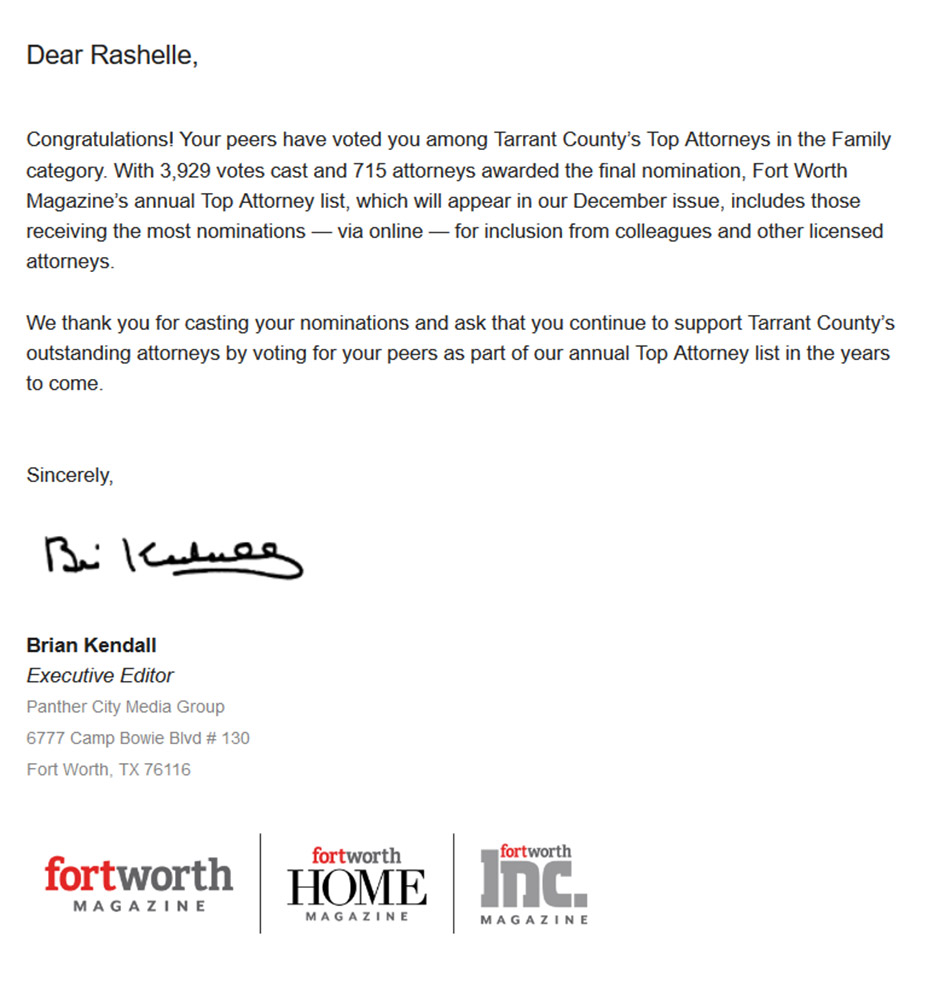 Super Lawyers has included Rashelle Fetty on their 2020 Texas Rising Stars list. An honor that is only awarded to the state's top 2.5% attorneys.